Short Hairstyles at House of Savannah Hair Salon & Spa in Newcastle-upon-Tyne
Are you feeling weighed down by your long hair? If you are thinking of trading your flowing locks for a sleek short look, we know you will have plenty of questions before taking the plunge. Luckily the expert stylists House of Savannah Salon and Spa in Newcastle have all the answers and you need and can help you decide whether it really is time for the chop. Plus, for a real 'pick-me-up' why not combine your visit to our hair salon with a beauty treatment at our luxurious Spa? See below for more details…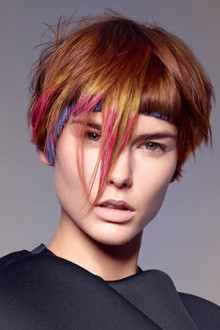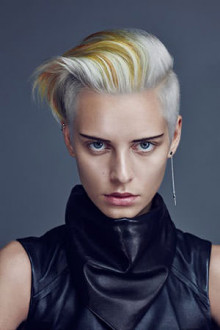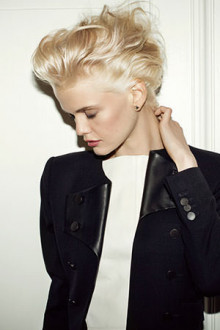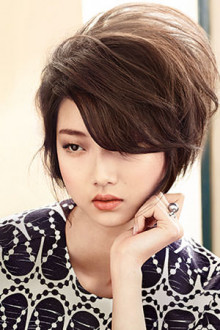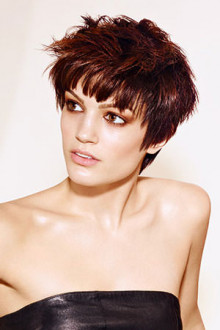 Areas We Cover
Newcastle
Leazes
Grainger Town
Will short hair suit me?
Yes, of course! There are so many short hairstyles to choose from, there really is something to suit everyone, whatever your face shape and hair type. Book a consultation with one of our stylists and we have help find the perfect style to suit you.
Will I be able to style my short hair?
Certainly – there are many styling techniques you can try with short hair. It can be straightened, curled, braided, slicked back, texturised… the choice is yours. Of course, with a seriously short hairstyle like a buzz cut there are fewer styling possibilities, but with a look this cool you'll be turning heads anyway!
Will my short hair be on trend?
Short hair is always chic and it's particularly popular at the moment. With every runway and red carpet brimming with exciting short hair looks, your cropped cut will never go out of style!
5 Reasons To Have Short Hair
1. Wash and Dry in No Time
With short hair, you'll be in and out of the shower in no time – and you'll even save on shampoo and conditioner too! Better still, you won't waste time battling with tangles and short hair dries in a fraction of the time of long.
2. Styling Made Easy!
Fed up with how long it takes to style your long hair in the morning? With short hair you'll be ready for the day in a fraction of the time! Even styling for special occasions is a painless process. Who couldn't do with saving some time in their busy schedule?!
3. Focus on Your Face
With your new short hairstyle framing your face rather than hiding it, it's the ideal time to reboot your make-up routine. You'll be turning heads with this short style!
4. Keep Cool
Heavy long hair can be a like a blanket around your shoulders, leaving you feeling hot and bothered on sunny days. Feel cool but look hot instead with your new short style this summer!
5. Healthy Hair, Happy You
Cutting away dry split ends and over processed hair will reveal your beautiful healthy hair underneath. With hair that's ready to take on anything, you could even complement your new cut with a brand new colour – find out more about our colour services at our Newcastle salon here.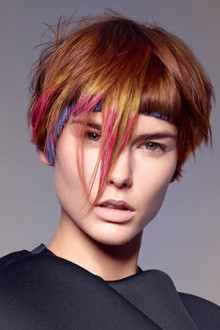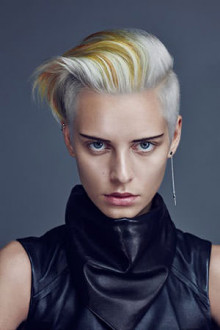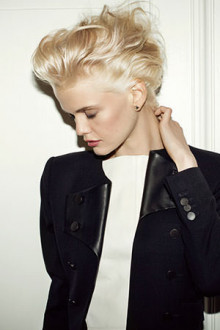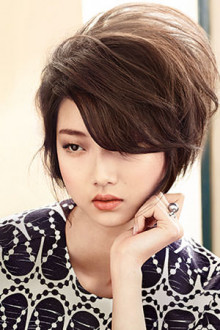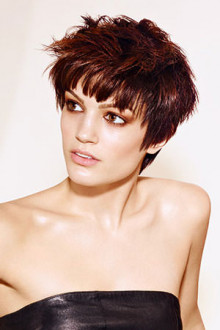 Book Your Appointment at House of Savannah Hair Salon & Spa in Newcastle
If you've decided it's time to go for the chop, we know you won't regret it! You can book an appointment by calling us on 0191 230 1919 or use our easy online booking system by clicking on the link on the right hand side of the page.
While you are at the Salon why not treat yourself to a little extra pampering and 'me time' with a visit to our luxurious Spa? You might want to enjoy a massage or facial or perhaps have your nails done with a manicure. You will feel like a different person after such a full makeover! Find out more about our brilliant hair and beauty packages here.